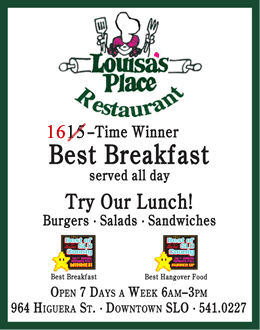 Louisa's Place is aptly named, it's the kind of name that conjures up a friend's house. Diners are treated like friends at the Higuera Street restaurant that has become a San Luis Obispo fixture.
Over the years, just like grandma's kitchen, Louisa's Place has become a favorite among Cal Poly and Cuesta College students, their families, locals and visitors alike.
Louisa's is proud to have been voted "Best Breakfast" in SLO County over sixteen times, including the last nine. In addition to other awards including "Best Salsa" and "Best Burger," we serve award winning BBQ every Thursday night at San Luis Obispo's downtown Farmer's Market. The classic counter has even been the scene of a music video and featured in a Kashi® commercial. Louisa's has also been recommended and written up in Vibe magazine, Westways Magazine, Central Coast Magazine, Visitor's Guide, and The New Times among others. Read our story in The Tribune.
A restaurant was first opened here in 1958 in, what was then, a brand new building. Before being called Louisa's Place it was called the Best Ever Grill and later the Nibble Nook. Louise Webb bought, remodeled and gave her name to the diner in 1976.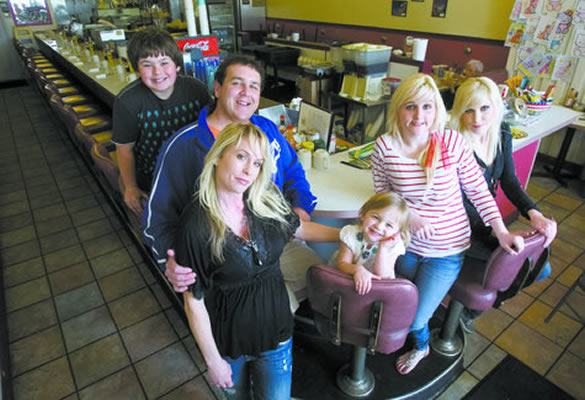 In 1991 Edward and Christy Sweeny became the new owners and it remains in the Sweeny family. Today, Scott and Kuuipo, with the help of their children (Tawni, Kaitlyn and Aric) proudly carry on the tradition.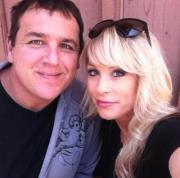 ---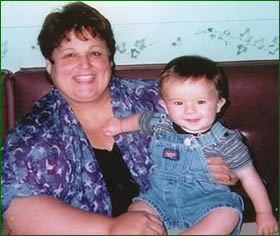 As locals know, Christy Sweeny passed away in 2003. She was a giving and selfless friend and mother who touched the lives of all those who knew her. She actively supported and provided for the less fortunate in our community. Louisa's Place proudly donates several times a year to local charities in honor of Christy.
Louisa's Place Charitable Giving
Great food and great service since 1976!
Breakfast – the most important meal of the day!
Make  Louisa's a habit!