Great food and great service since 1976!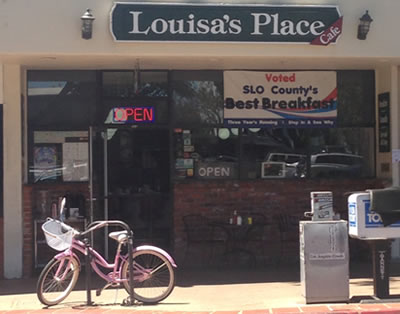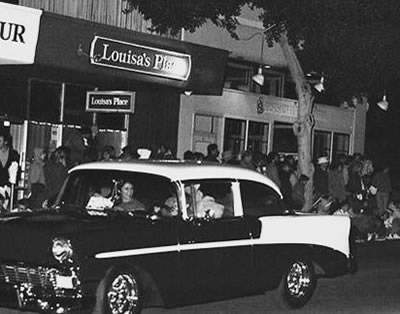 Over the years Louisa's has become a San Luis Obispo fixture here on Higuera St. A favorite among Cal Poly and Cuesta College students, their families, locals, regulars, tourists, travelers and visitors.
We are proud to have been voted "Best Breakfast" in SLO County over fifteen times (New Times) and four years in a row by Cal Poly students (Mustang News). In addition to other awards including "Best Wait Staff," "Best Salsa," "Best Burger," Trip Advisor's "Award of Excellence" and Outstanding Yelp reviews, the classic counter has been feature in a music video and the front of the restaurant in a Kashi commercial. Louisa's has been recommended by and written up by Vibe Magazine, Sunset Magazine, The Tribune, New Times, Central Coast Magazine and Visitor's Guide.
A restaurant was first opened here in 1958 in what was a brand-new building. Before being called Louisa's Place it was call The Best Ever Grill and was owned for some of that time by the parents of Jerry and Mike Quarry, both #1 ranked boxing title contenders in the 60's and 70's. Jerry Quarry even fought Muhammad Ali. Louise and Frank Webb bought, remodeled and gave her name to the diner in 1976 and it was a roaring success. In 1991 Edward and Christy Sweeny who got their start in the restaurant business working with Sambo's became the new owners' and it remains in the family today. Scott and Kuuipo with the help of their children Tawni, Kaitlyn, Aric and Ella proudly carry on the tradition. Vincente Flores, hired in 1991, assumed the role of head cook a few years' later and continues to cook and manage the kitchen.
If you enjoy your meal tell others! If not tell us!
Questions? Comment? Concerns? Talk to the boss 805-234-4419.